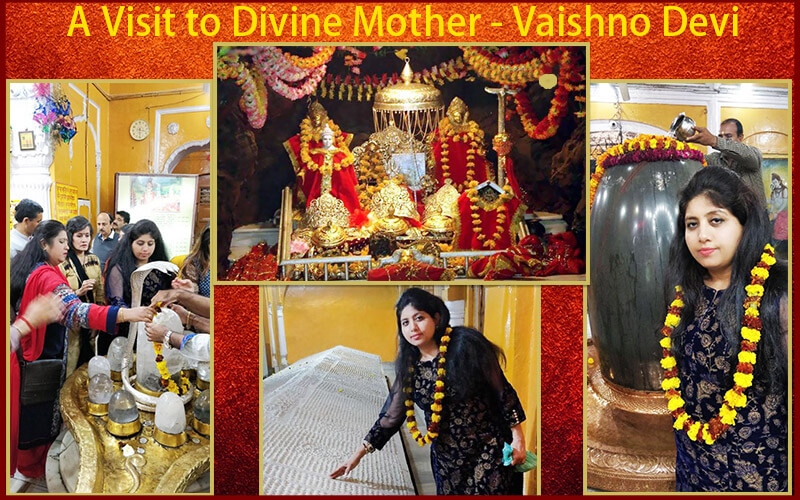 This month I was privileged to visit Vaishno Devi with seven other Chakra Yogis. The Trip came as a surprise gift from a divine couple I met when I was in Atmantan Resort. They are Ritu Singh and Ajatshatruji who run the Dharmarth Trust that runs over 350 temples across India. They helped us all throughout the trip and all I can say is it was Mother Divine working through them, giving us this awesome experience.
We started our journey from Katra in the evening. Four of us went by chopper and in seven minutes flat we were at the Bhavan. It was the day of Holika Dahan and a pleasant chill welcomed us. First thing we did was attending the divine aarti which is held every morning and evening. Followed by that, we were escorted for Her darshan in the form of 3 pindis of Kali, Laxmi and Saraswati. That time we were so mesmerized and awestruck that we could not comprehend anything except Her divine form.After then we mingled with a crowd of 25,000 odd people that had gathered there due to the Holi weekend.
Divine Experience
The rest of the Chakra Yogis were more enterprising. They walked all the way up with a few of them barefoot. They met a group of three young girls who applied colors on them and they did the same to the girls. Those girls handed over some colors to them and mingled away in the crowd in no time. We took this as Maa's blessings to the group. The team then passed through the Ardhkuwari Gufa and felt so energized that their tiredness from the walk totally melted away. In the evening we together attended the divine aarti again. As I meditated and melted into the melodious bhajans sung by gifted blind singers there, I saw Her grandeur form laughing at me and asking me "Is it you who is Self realising? Observe again.. It is ME who is realising through you". This made me get overwhelmed with tears at the grace of that magnanimous consciousness who is perfection beyond thought in all forms be in beauty, grace, creativity, intelligence, values or forms chosing to give us a chance to experience itself.
We stayed put at the Bhavan for another night and did Her darshan for the 3rd time in the morning and then left for Bhairav darshan which is 696 gm away from the Bhavan. The whole trip haunted me with the feeling that we are not the doer and it is just Her. We should completely leave the association with the gross self and settle as witness. That's why She sits atop the hill mocking people to reach Her and even the aged, sick and cripples are able to come up to meet Her. Physical difficulties are just in the mind and are not a reality. We departed the temple not by leaving Her but by taking Her along in our hearts.
Trip to Shivkhodi
From Katra, our next visit was to Shivkhori (Shivkhodi) Temple 80 km away from Katra located in the Reasi district of Jammu and Kashmir. 'Khori' or 'Khodi' means cave (Guffa) and Shivkhori means the cave of Lord Shiva. It was about 200 metres long, one metre wide and two to three metres high and contains a self-created lingam. It is said that the lingam is eternal and unending. The first entrance of the cave was wide enough to house over 250 devotees at a time. The cave from inside was smaller. We saw a number of natural objects resembling Goddess Parvati, Ganesha and Nandigan. The cave roof was etched with snake-like patterns; the water trickled through these patterns and fell onto the Shiva Lingam. There we submerged deep into meditation. Here again Mother spoke to me saying that I don't have to know Her but to have to Know myself, implying that in knowing myself, I will know Her.
Later in Jammu we visit Ranbireshwar temple and Raghunath temple. We say huge Sphatik lingas and Narmada Lingams and several thousands of Shaligrams in these temples. I found that the best way to derive maximum energies in a temple is to just Be silent and thoughtless. No need to chant mantras or state your wishes. The divine knows all. Just stay still and in few minutes you will feel the temple energies trying to become one with you.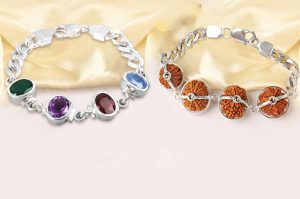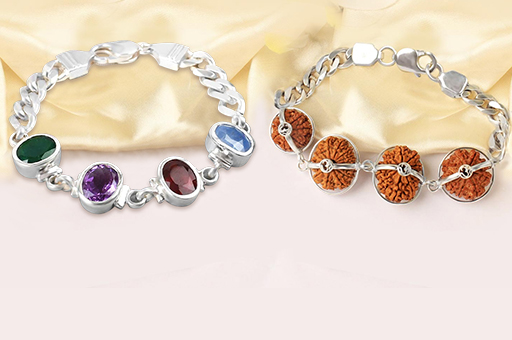 Services
Rudraksha
Ratna Science Therapy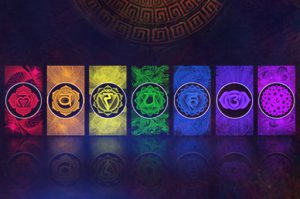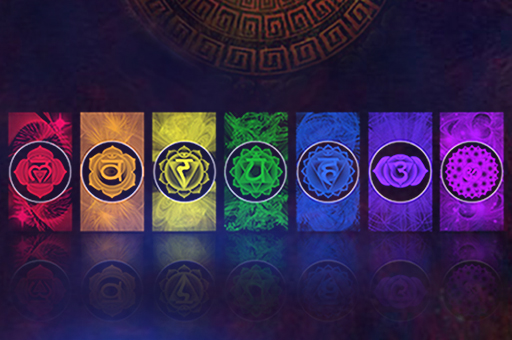 Services
Chakra
Balancing Consultation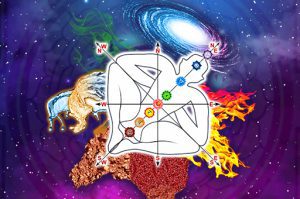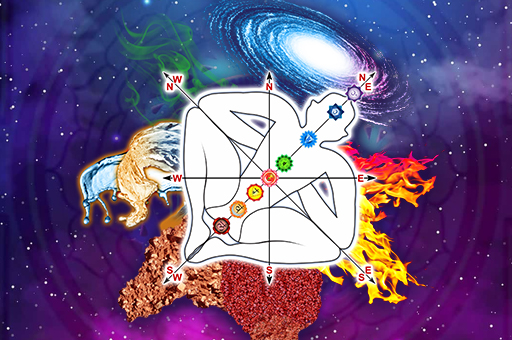 Services
Chakra
Vastu Consultation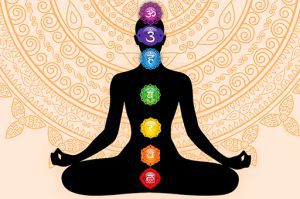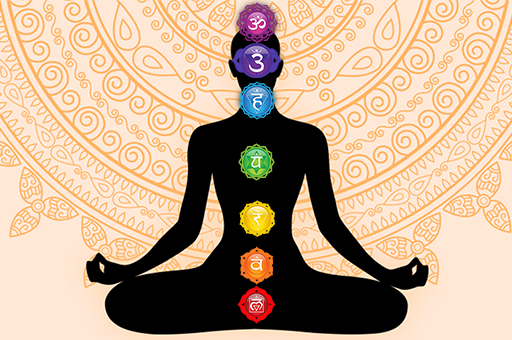 Services
Chakra
Cleansing Meditation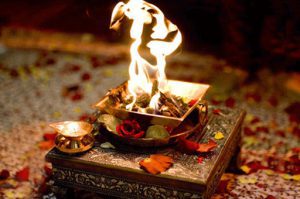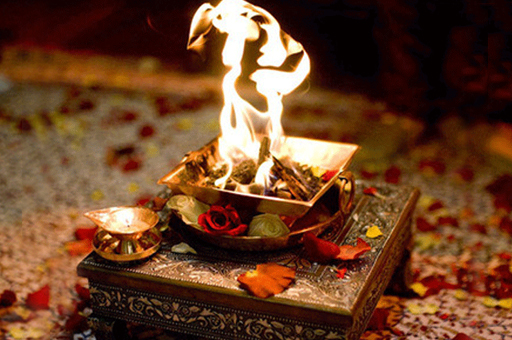 Services
Puja
Consultation