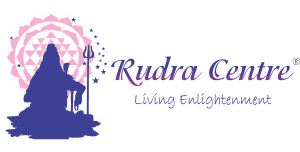 Rudra Centre has developed in recent years into a One-Stop shop for Spiritual Products, Spiritual Services, and Holistic Healing on the internet. We sell authentic and high-quality Rudraksha, Gemstones, Parad, Yantra, Murtis of Gods and Goddesses, Puja and Meditation accessories, and Spiritual Books. Additionally, we offer Holistic Healing services to our customers globally, including personal counselling with chakra analysis and RRST solutions, Vastu consultation and personalized online Puja services. 

Rudra Centre is the first Rudraksha website in the world that came online in the year 1997 and is the world's first Rudraksha organization to be certified to ISO 9001:2015. We have accumulated over 22,000 testimonials from satisfied clients worldwide, with a distribution network that includes the USA, UK, European countries such as France, Belgium, Germany, The Netherlands, Denmark, Sweden and Norway. Australia, New Zealand, Singapore, Hong Kong, Malaysia, Thailand, Indonesia, Japan, United Arab Emirates, Trinidad, Africa, Philippines, Ecuador and Canada.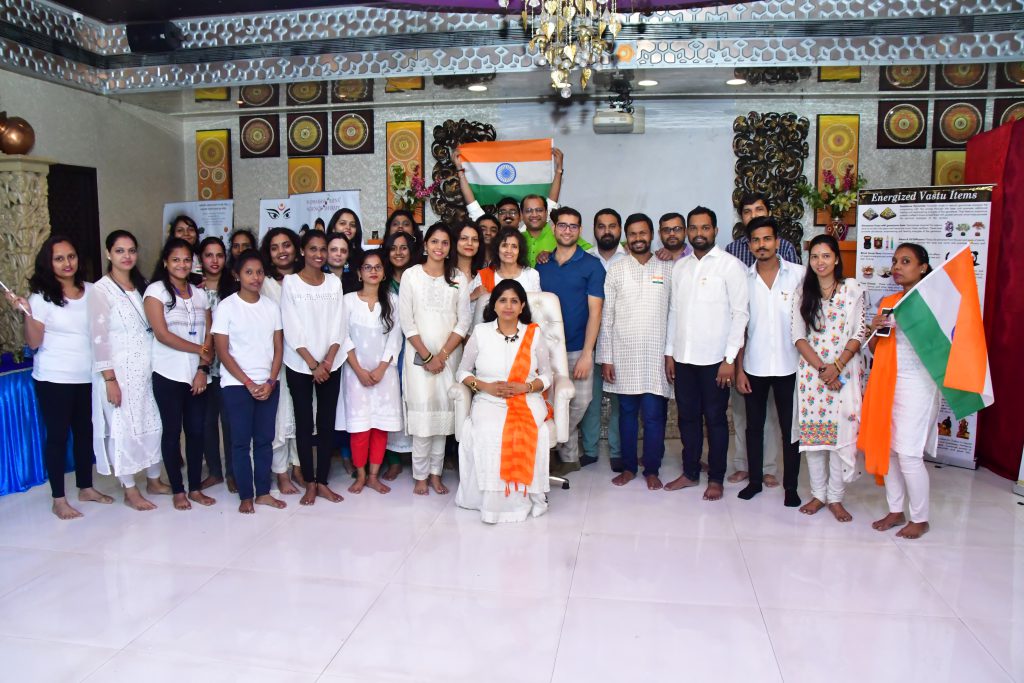 Our diverse teams of 100+ staff work together to fulfill the company's vision and goal. Some of our departments include Client Coordination, Artisans, Inventory Management, Order Processing, Packaging and Handling, Dispatch, Web Design and Development, SEO and Content Creation, and Accounts. Each and every department is interconnected and functions in harmony.
We have an in-house design team of 12 expert artisans trained in thread, gold, and silver work who follow the Rudraksha stringing instructions detailed in our holy scriptures to create powerful and effective combinations of Rudraksha beads and gemstones in bracelets, malas, pendants, and rings as requested by clients. Additionally, we have an in-house manufacturing facility with skilled 14 artisans who create Yantras and other sacred items as well as Vaastu products according to strict Vedic guidelines and procedures such as Pran Prathistha. 

At Rudra Centre, we place a premium care on quality and customer service. As a consequence, each team guarantees that the highest standards of quality and service are maintained. Each of our teams is committed to providing extremely high-quality work and to meeting our client's expectations. We are all a devoted company of specialists that work meticulously to continually exceed our own standards and set new ones, with each new life of each unique person we meet. 
Products and Services include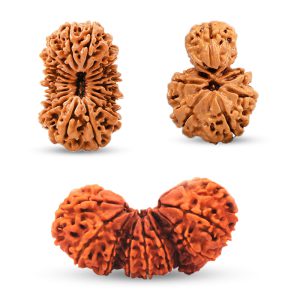 Rudraksha beads from Rudra Centre are handpicked and undergo strict Quality Checks. We have a dedicated and experienced selection team headed by Sakhashree Neeta to ensure that we deal only in genuine and premium quality beads. Being the largest buyer of Rudraksha beads in the world, we command good prices and best quality in regular, collector and super collector beads from 1-21 mukhis. Trijuti and Gauri Shankar.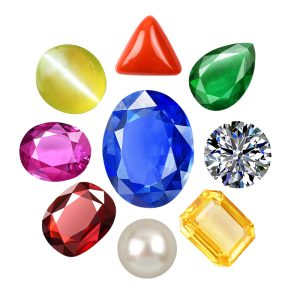 Rudra Centre deals only in 100% natural, non-heated and treated, jyotish quality gemstones. Our RRST method of setting them in gold and silver rings/ bracelets, ensures that you get full results from the gemstone.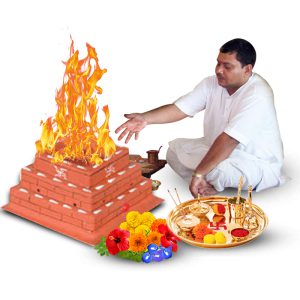 Rudra Centre Puja Services is the oldest, most trusted online Puja Services provider. Our in-house team of karamkandi Pundits comprises authentic certified Brahmins from Gurukuls in Kashi who conduct shodashopachara pujas with complete vedic rituals . Till date we have conducted over 10,000+ Pujas successfully. All Rudraksha, Yantras and Gemstones are energised by due rituals before sending out to clients.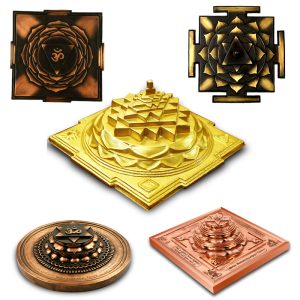 Yantras from Rudra Centre are prepared inhouse and are accurate, clear, perfectly etched and with correct geometry and mantra inscriptions on thick quality pure metal plates. Our yantra diagrams are based on detailed research from ancient texts on yantra, mantra and tantra.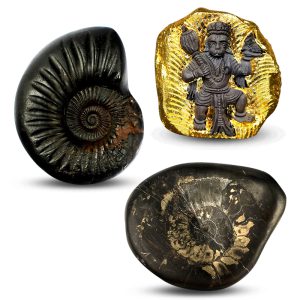 Rudra Centre avails different Shaligram products, consisting of Shaligram Shala, Shaligram idols, Shaligram Rings, Bracelets, and Malas, made from natural Shaligram stone.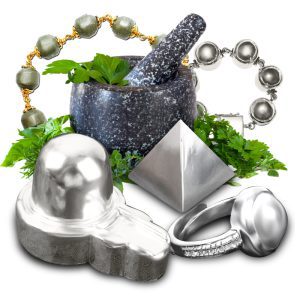 Rudra Centre deals only in pure 100% alchemical Parad (complete with 8 samskaras) which is prepared by Vaidya Shree Pundit Deenanathji of Jaipur. Siddha Parad from Rudra Centre is churned with essential herbs such as neem leaves, turmeric, lemon and 24 different natural herbs to give benefit of twenty four rasas and five tattvas.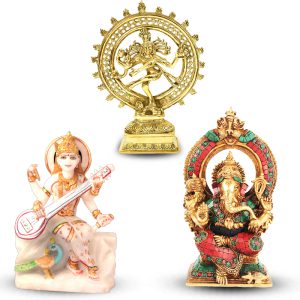 Rudra Centre present an extensive collection of God Statues and Idols, made of different materials like Brass, natural Gemstone, and Brass with Stone Work idols. The intricate craftsmanship of every God​/Deity​ idol and others ​make them look outstanding for homes and offices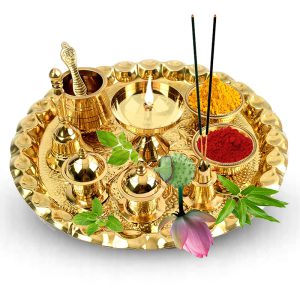 Puja Items, Vessels and Samagri
Rudra Centre brings an extensive collection of Puja Articles which caters to all that is required for daily and special Puja Vidhis. Offering variants of designs and sizes in each category.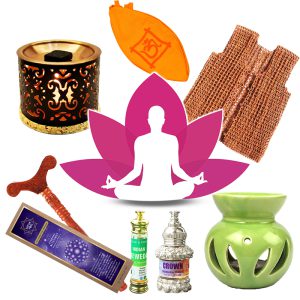 With an endeavor to provide all variety of spiritual products at one place, Rudra Centre brings you special collection of mats / asanas, meditation caps, meditation sticks, meditation dress and more items to aid your meditation and Yoga practice.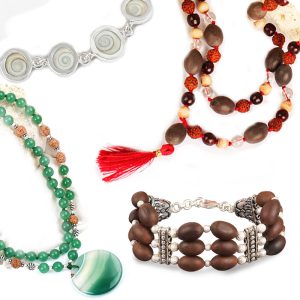 Rudra Centre designs and manufactures spiritual jewellery items with tulsi, sandal, lotus, rudrakha, vaijayanti, tumeric and other natural seeds and woods. All placements in malas and bracelets, be it of deity images, auspicious symbols and embellishments are consciously used so as to adhere to the principles of RRST. 
Rudra Centre Expert Therapists trained by Sakhashree Neeta also offer the below services
Book your consultation now.