Participate in Group Vasant Purnima Holi Mahapuja on the auspicious occasion of Vasant Purnima and Holika Dahan on 7th March, 2023 (Tuesday) and be blessed with health, wealth, success and cordial relationships.
The day of Purnima (Full Moon) is considered auspicious and holds much significance in Hinduism. The full moon day during Vasant (Basant) i.e. the spring season is celebrated as Vasant Purnima. The day also marks arrival of the festival of colours – Holi. On this particular day Holika Dahan is celebrated and the next day Rang Panchami is celebrated.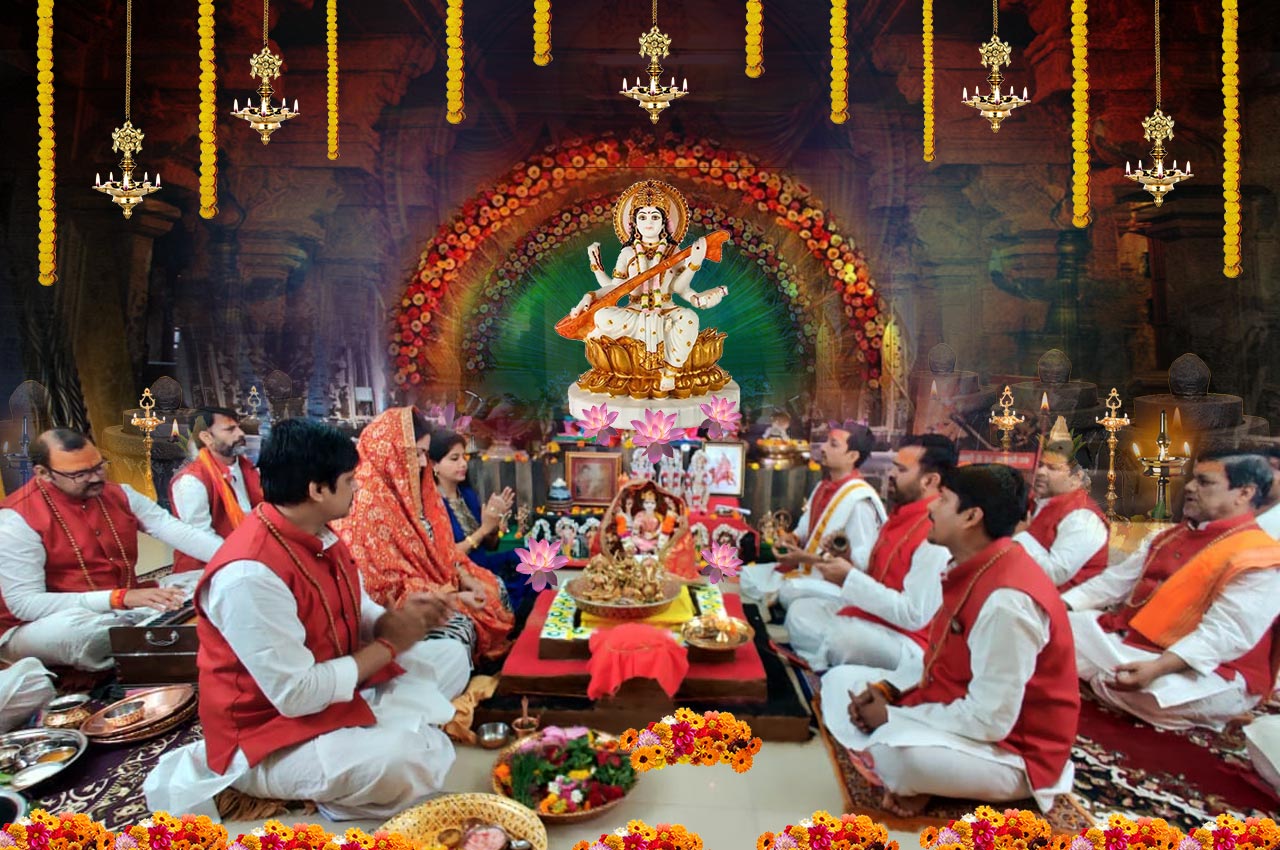 Group Vasant Purnima Holi Mahapuja is being organised to seek blessings of Lord Shri Krishna and Maa Radha for health, wealth, prosperity and cordial relationships between couples on this auspicious day. There are numerous legends of Holi which are associated with Lord Krishna and Maa Radha. Once little Lord Krishna innocently asked His mother why is He dark whereas Radha is fair. Yashoda Maiyya jokingly said to little Krishna that why don't you apply colour to Radha and make Her dark as well. Little Krishna took the joke literality and went and applied colour on Maa Radha's face and She laughed and did the same.
Little Krishna and Radha both were overjoyed and played with colours. Seeing this, the whole Vrindavan was filled with joy and happiness. Thus Maa Radha and Lord Krishna played Holi for the first time and the tradition thus continued. It is believed that worshipping Lord Krishna and Maa Radha on this day is especially beneficial and meritorious. The Puja is done with Abir Gulal and flowers. Couples should especially participate in this Puja together as blessings of Lord Krishna and Maa Radha ensures sweetness remains in the relationship between husband and wife and happiness and prosperity resides in the family. Those seeking a life partner also benefit with this puja.
This is Group Puja that would be done along with other Yajamans.
Vasant Purnima Maha Puja Benefits:

Blessings of cordial and loving relationship between couples
For attracting a suitable life partner
For peace of mind and happiness
For removing negativity and fears from one's life.
For divine grace and blessings of Lord Shri Krishna and Maa Radha
Puja service includes: Sthapana (Ganesh, Devi, Navgraha, Kalash, Brahma), Navagraha pujan, Rudra Kalash Pujan, Shodus Kalash Pujan, Sarvato Bhadra Pujan, Chetrapal Mandal Pujan, Chatukasti Yogini Pujan, Invocation of all Gods and Goddesses, Ganesh Laxmi Abhishek and pujan, Lord Krishna and Maa Radha abhishek and pujan, Krishna Stotram recitation, Mantra Japa 11,000 times, Homa and Aarti
Mantra:
Keshavi Keshavaraadhya Kishori Keshavastuta,
Rudra Roopa Rudra Murthihi Rudraani Rudra Devata